Testimonials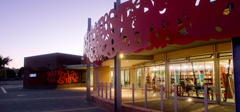 It was never simply about building a building. It was a holistic approach to design, from the building process through to works of public art to the creation of an identity.
Peter's clear communication and productive conversations not only guaranteed functionalism and comfort for the use of the space, but also evoked cultural tradition whilst stimulating the senses.
Cathryn Harris, Former Library Manager at Prince Alfred College 2013-2020 and Mount Gambier Library 2004-2012.
GO TO
PROJECT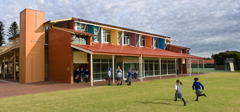 St Peter's Woodlands continues to engage Peter, as the result of his work places our School at the cutting edge.
Peter practices an intensely collaborative style that is inclusive of all persons and helps engage all stakeholders in a process where all feel proud of the end result.
Peter continues to demonstrate an understanding of his clients needs through his acute listening and exceptional interpersonal skills. This enables him to capture the essence of what is required, whilst adding his creative flair. This produces an outcome that meets everyone's needs: really quite a remarkable skill.
SPW has indeed been blessed to access the talents of Peter Moeck.
Christopher Prance, Former Principal, St Peter's Woodlands Grammar School
GO TO
PROJECT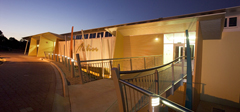 Peter has been the Cornerstone College architect for 20 years. I have found him to be incredibly passionate about his profession. Peter is a great listener. He is flexible in his approach, methodical in the detail and consistently delivers on time.
Cornerstone College have benefited greatly from his architectural vision with a campus of creative, stunning and unique facilities that enhance student learning.
Long-term business relationships are built on trust, integrity and value for money. Peter is considered to be part of the College community. He has excelled.
I would recommend Peter without hesitation to anyone seeking an Architect that will go above and beyond, consistently delivering excellent outcomes.
Steve Sanders, Lutheran Education SA, NT and WA Strategy + Project Director.
GO TO
PROJECT