Future Schooling
The knowledge, skills and character required for students to be successful in an ever-changing technological world was the core focus of the Future Schooling initiative at SPW. This has led to the creation of engaging interactive environments that facilitate inquiry, play-based and project based learning.
The Maker spaces at SPW comprise the Multi-Media Studio and the Design and Technology Suite. This has offered opportunities for students to be creative and further expand their technological skills set. They access materials and tools to test and prototype design ideas challenging their thinking and providing tangible outcomes.
The exploration of learning experiences associated with Science. Technology, Engineering, Arts and Mathematics has seen an increase in interest-based learning projects that are student directed and a demand to use the facilities outside of School hours.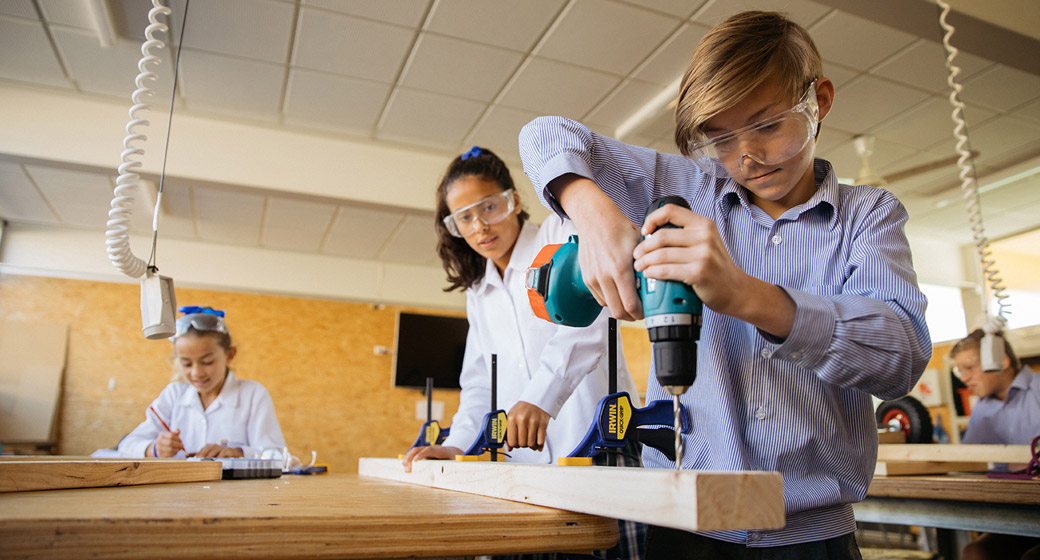 FUTURE READY
Enrichment Program
Building the capacity of learners around problem solving, creativity and self-directed learning skills is at the core of the Enrichment Program at Calvary Lutheran Primary School.
Enrichment is the stimulation of the brain by physical, social and educational surroundings and engagement which primarily takes place during activities such as exploration and investigation which are identified by the students as pleasurable and exhilarating.
The pleasure of exploration enlivens curiosity and a passion for inquiry. This is undertaken within an eclectic, visceral, tactile, and artistically rich environment that can be likened to a child's imagination.
The role of educator in this context is as 'coach', who sets the learners up for success and allows them to make mistakes, encouraging them to problem solve their way through challenges. This builds resilience in learners who become reliant on their own capacity to manage their learning and the learning environment.
This project was Winner in the Learning Environments Australasia SA Chapter Awards in the Category for Education Initiative in 2017. Refer to the Jury Citation.
ARTICLE PDF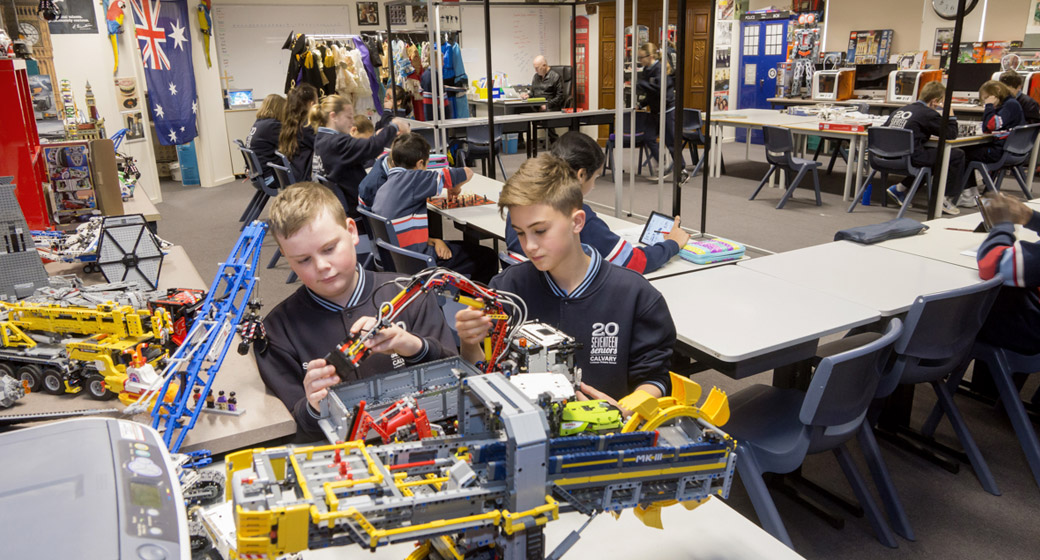 SELF DIRECTED
Pathways in Technology
In 2016, St Patrick's Technical College was named as one of 14 sites selected to pilot the Australian Government P-TECH Program.
This education model offers students studying for their Senior Secondary Education Certificate an industry supported pathway to a STEM related qualification. For St Patrick's this has meant a focus on local defence industries.
Industry engages with St Patrick's because of the real-world environment. Of those students who commence their employment through apprenticeships, 94% complete their qualifications as against a national completion rate of less than 60%.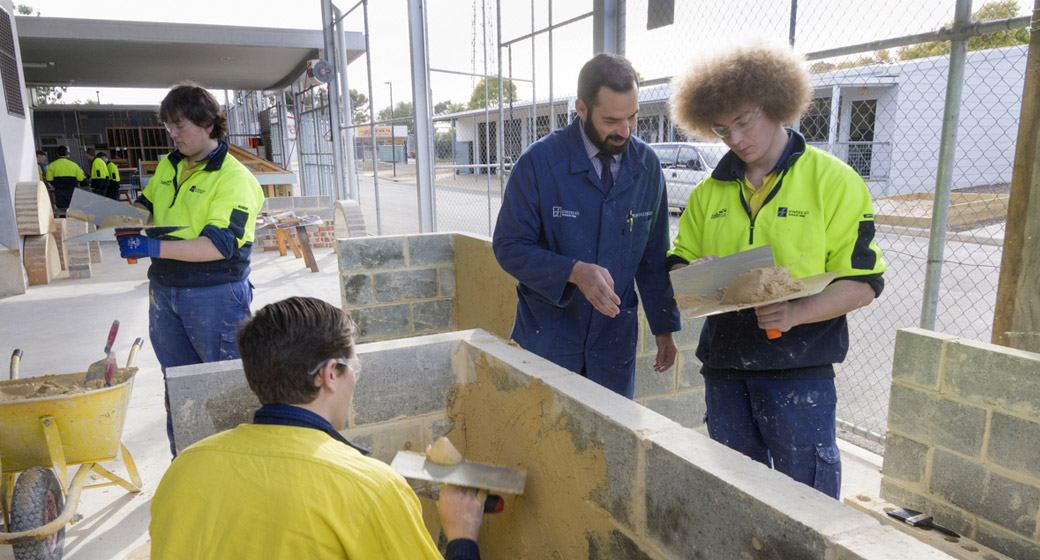 PATHWAYS
EDUCATION INITIATIVES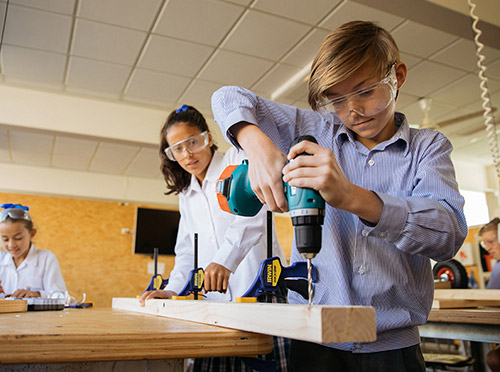 LIBRARIES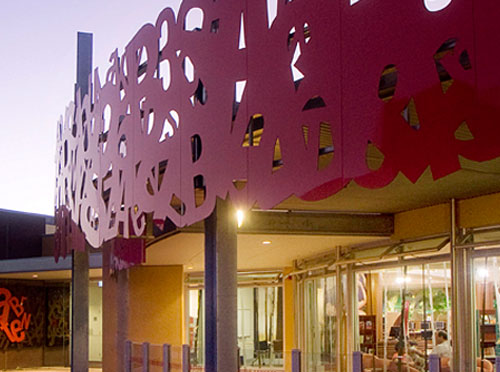 EDUCATIONAL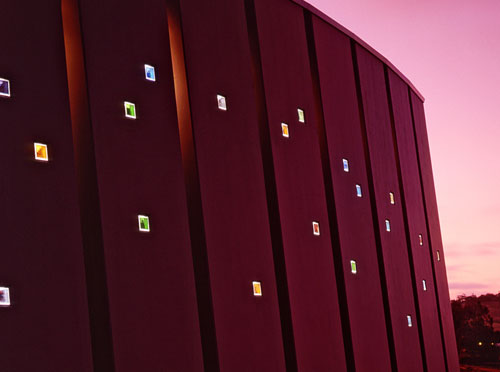 ECCLESIASTICAL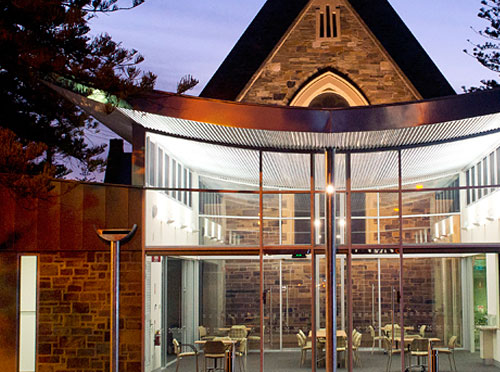 RESIDENTIAL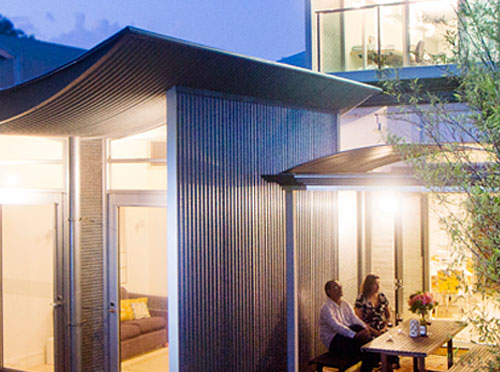 PROFILE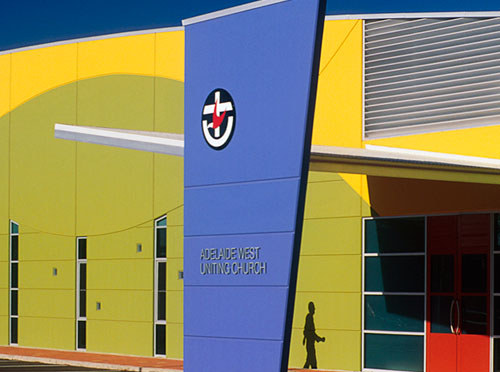 TESTIMONIALS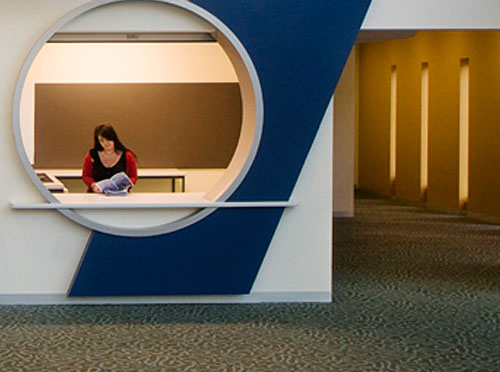 COLLABORATION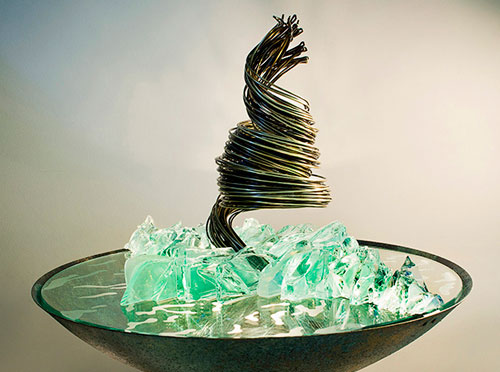 CONTACT